5 Proven Ways To Build Resilience In Your Child
Gift Ideas That Promote Resilience & Emotional Health For Children
It's that special time of year again! ?
Despite all the craziness of this year, the holidays are coming soon & we have you covered. We have curated a list of our favorite gifts that promote the development of resilience & emotional health in children.
If you are looking to give the children in your world, meaningful gifts, then check out our gift guide below.
*** This post includes affiliate links, but we only share products we believe in & use ****
GIFTS FOR CHILDREN WITH SENSORY NEEDS 
Sensory children include highly sensitive children, children with Sensory Processing Disorder (SPD), Attention Deficit Hyperactivity Disorder (ADHD), & Autism Spectrum Disorder (ASD).
These children benefit from activities that help their nervous system return to a state of calm, as well as intentional sensory experiences to give their brain the sensory input it's craving.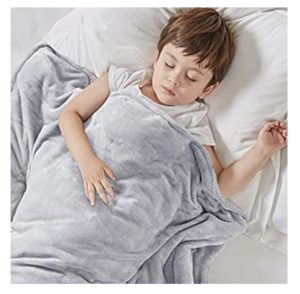 Weighted blankets are an incredible tool to help your child return to a calm state.
Research has found that weighted blankets are helpful for reducing anxiety, de-escalation of meltdowns & sensory overload, reducing stress hormones, & calming your child's nervous system.
CLICK HERE for weighted blanket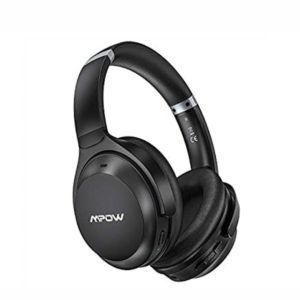 Noise-cancelling headphones are an essential tool when raising a sensory child.
Overstimulation is a cause of many meltdowns. You can use noise-cancelling headphones to create a quiet environment for your child, or to play a calming audiobook.
CLICK HERE for noise-cancelling headphones
CLICK HERE for our favorite audiobooks – particularly curated for highly sensitive children.
Fidgets & Sensory toys are another calming tool for sensory children. They have been shown to improve concentration & attention to tasks, while also increasing emotional regulation.
CLICK HERE for our list of favorite fidgets & sensory toys
GIFTS TO PROMOTE RESILIENCE & EMOTIONAL HEALTH
The Boy Who Stood Up Tall – our children's book about courage is the perfect gift for the children in your world.
Our children's book covers topics of fear, courage & bravery from a psychologically-based perspective, written in a metaphor story for children (ages 4-8 yrs). It is especially helpful for highly sensitive children.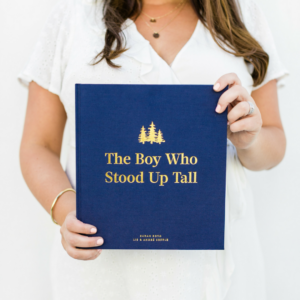 CLICK HERE for the special edition hardcover book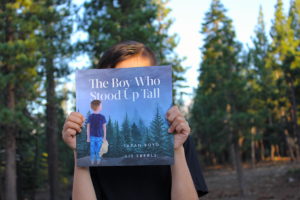 CLICK HERE for the paperback
GIFTS TO PROMOTE CREATIVITY & IMAGINATION
Open-ended toys promote imagination & creativity far more than any other type of toys or activities.
This is because they have no direct end result & are therefore engaged more creatively by children, than activities that have one direct goal in mind.
Here are some of our favorite open-ended toys & activities: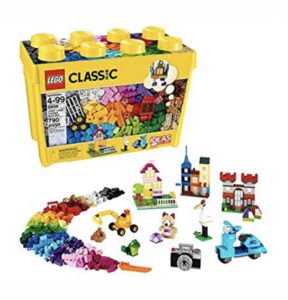 Duplo & Lego building blocks are incredible tools to encourage your children to increase their fine motor skills, while engaging their creativity and imagination.
CLICK HERE for legos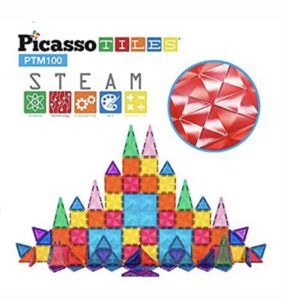 Magnet Tiles are another type of building block activity. The blocks connect together through magnets, making these builds very engaging & hours of fun!
CLICK HERE for magnet tiles
Arts & Crafts are practical ways to encourage creativity in your child. Young children love creating, making, drawing and painting.
CLICK HERE for arts & crafts supplies
So make your list, & check it twice, for meaningful gifts for the children in your world these holidays!